Providing massage therapy services in Henderson including: Therapeutic Massage, Deep Tissue Massage, Acupressure, Reflexology, and Hot Stone.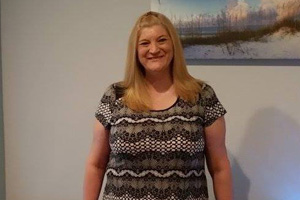 Owner and operator of the Purrrfect Touch, is Julie Jaques, LMT. She has a firm commitment to finding the underlying problems each individual suffers from, and her massages have given her a reputation as a leading massage therapist in Las Vegas.
Chronic muscle pain can be relieved by massaging the deepest muscles, tendons and fibers in our therapeutic massage focusing on deep tissue. Highly recommended for rehabilitating injured muscles, reducing stress, and increasing blood flow, you are sure to see the most benefits when massaging the underlying layers of muscles deep below the skin.
If you work on your feet, or just have pain between your upper leg and toes, reflexology may be the answer for you.